Posted by ArsCariosus in ArsCariosus, Skateboarding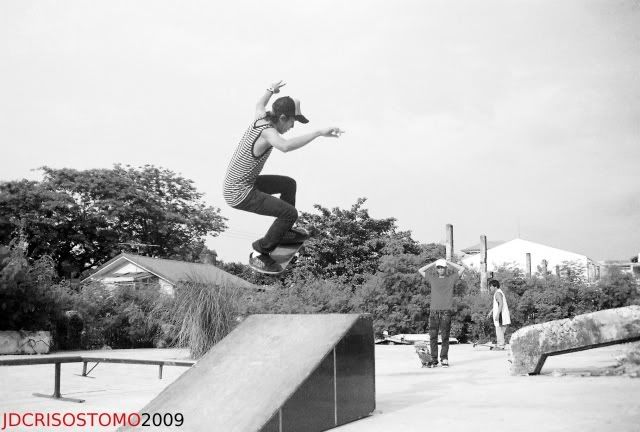 Kari Bauting, ollie to fakie
Where it's located?
Phase II, Pag-Asa, Molino, Cavite City
What's in the park?
Well, it's not really a park, though it's a fairly decent spot that's situated in a vacant lot. There is a knee high box and a manual pad with angle bars on both sides; a double bar and a flat bar; 2 kickers and a quarter pipe.
Who maintains it?
Mostly the locals, the obstacles are not fixed so they are flexible.
What's nice about it?
The spot is really smooth, the obstacles are properly taken care of, most locals are good and if you happen to be part of the Paranaque local skate scene, then you probably know some of the locals there.
What's not so nice about it?
There are no lights, so you have to skate during the hottest part of the day. The park has a tendency to get crowded at around 4pm (although not that crowded to be unskateable), meaning you may want to skate at around 12nn in which you could actually shoot at f22. Remember to bring a sunblock lotion and long sleeves. And oh, not all locals are kind.
Admission fees, helmets, pads, etc?
Hell no!
Any chances of getting beat up?
Hmm, the locals that aren't kind enough are not that physical, if they don't like you, they'll just mock you with names. Just skate, don't try to be cool and you'll be fine!
One to ten rating.
I'll give it a nine. The locals are constantly building new and more durable obstacles each week and are somewhat hospitable. I know this place is far from being the best park ever built in the Philippines, but it's the only park I know of that is closest to our area. All of the previous commercial parks are closed. There are no admission fees, no hassle and it's on a vacant lot so cars and tricycles can't disturb your session. If only this spot has lights, I'll give it a ten.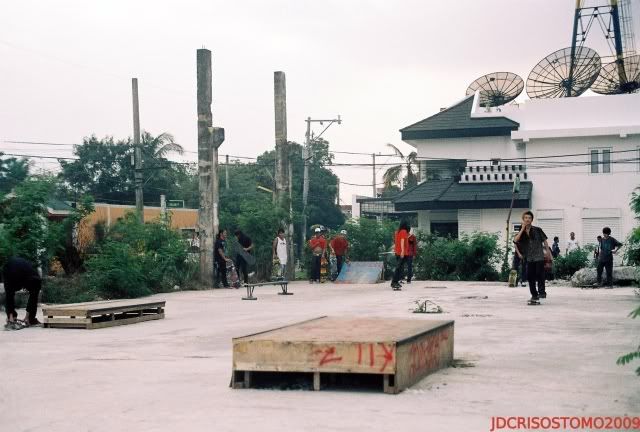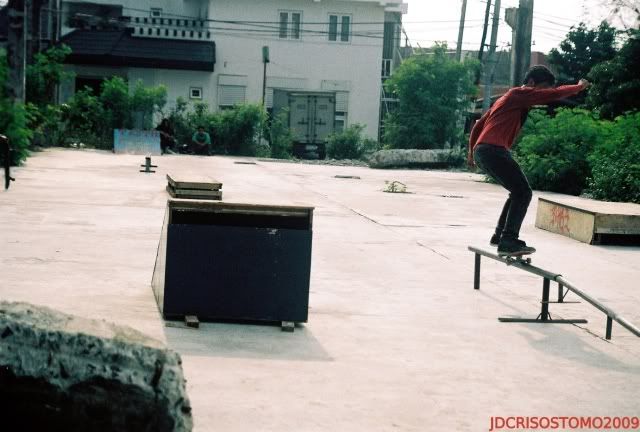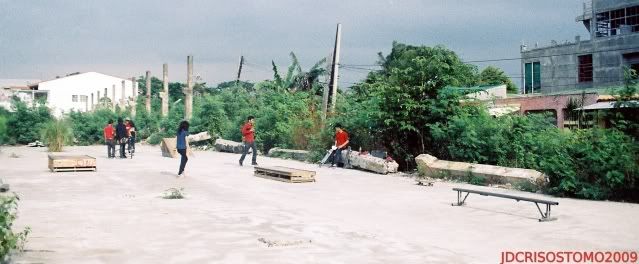 WARNING:
All original material posted in this blog is
copyright
of the author who posted them and kaninbaboycrew (dot) blogspot (dot) com, whether they be random rantings, sketchy one liners, technical articles, short stories or poems.

Find Us